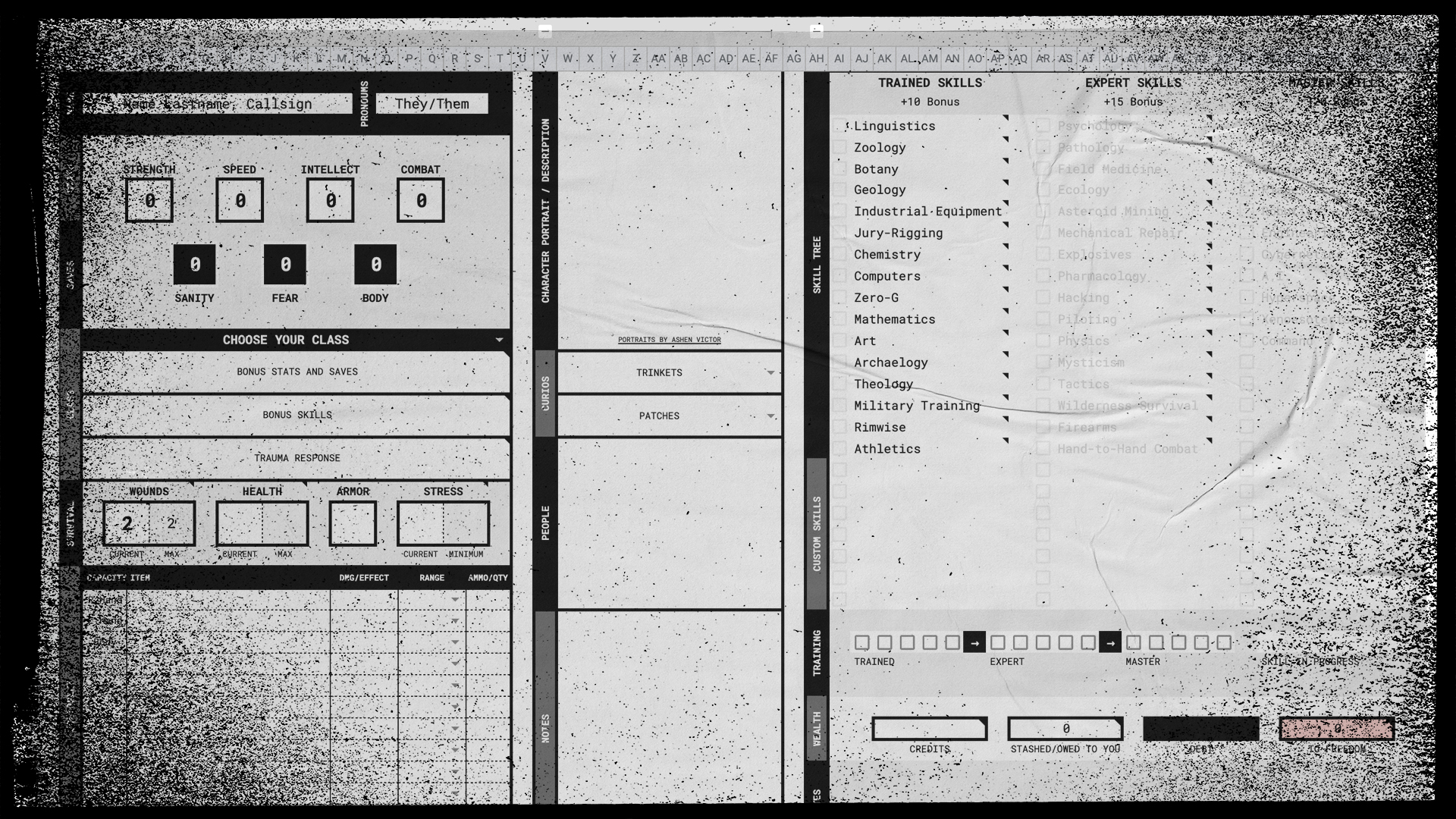 Mothership 1e, Google Character Sheet
Mothership 1e, Google Character Sheet

Google Sheet based Character Sheet 
This Google Sheets includes all the things you need to kickstart your Mothership campaign and playtest the 1e rules. It includes some automation, but we intentionally avoided dice rolling to not imlement any additional scripts and keep as light as possible.
How to Use
Make a Copy
Open the Character Sheet tab
Roll your character stats (not done in the sheet)
Fill the stats and select your Class
The Class selection will display the bonus you should receive below
Manually add the bonus stats and saves and select the starting skills
For the Equipment, open the Loadout tab
Roll d10 and click on the [+] of your class at the top and [+] at the right of your rolled number.
Copy the entire block of equipment
Go back to the Character Sheet and paste on cell B28
The sheet includes:
The original 4 classes
Skill tree with pre-requisites
100 trinkets & 100 patches from the 1e playtest
d10 loadouts for the 4 classes (with updated stats)
This sheet will be updated as we have releases from Tuesday Knight Games.
This product is based on the Mothership Sci-Fi Horror Role Playing Game, published by Tuesday Knight Games. Mothership RPG is a trademark of Tuesday Knight Games. All rights reserved. For additional information, visit www.tuesdayknightgames.com or contact contact@tuesdayknightgames.com.
Download
Click download now to get access to the following files:
Mothership 1e - Google Sheet
Comments
Log in with itch.io to leave a comment.
Excellent! Perfect solution for my virtual table, much obliged. Extremely easy to use, and the dropdowns/loadouts are a wonderful bonus.