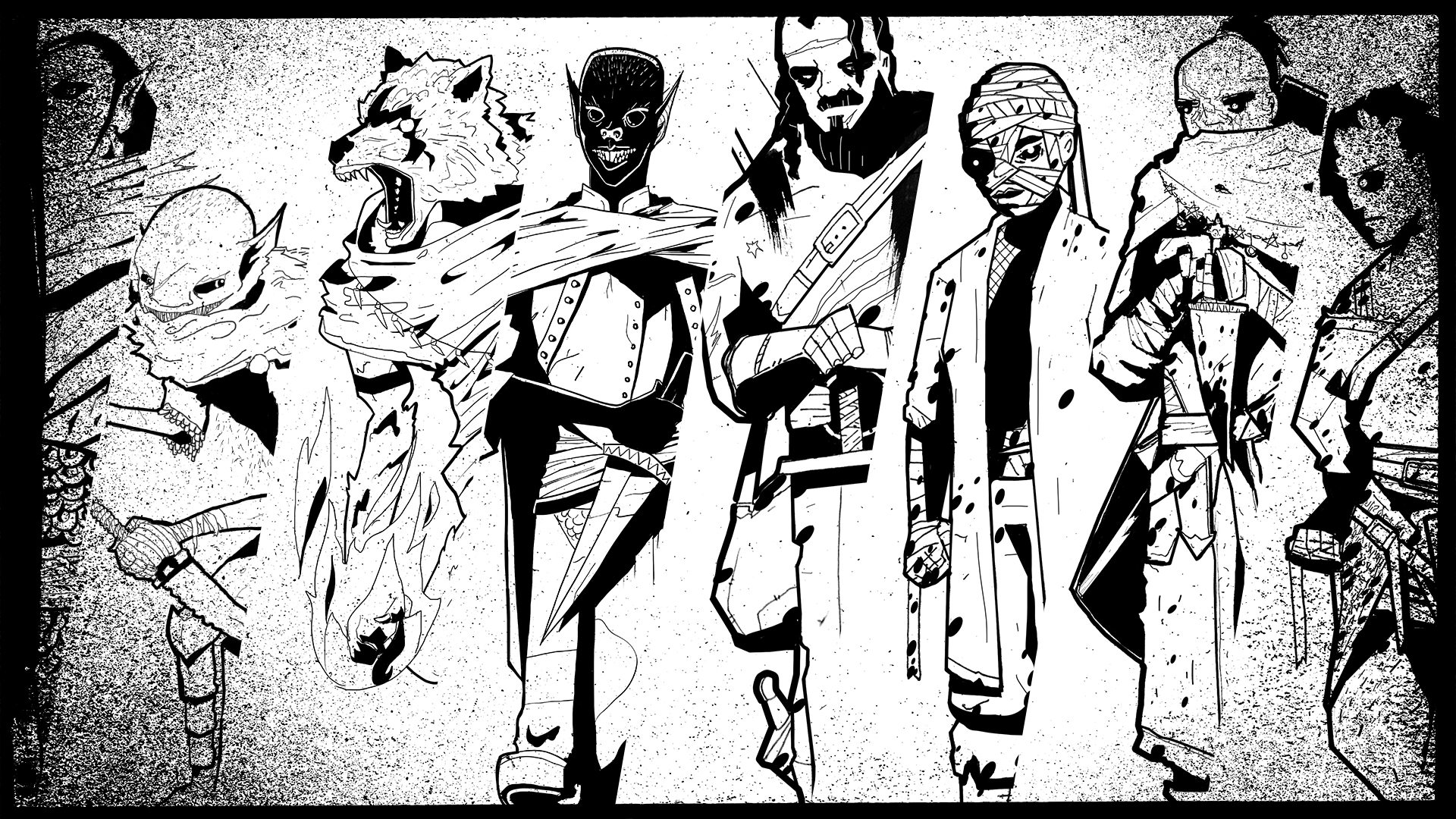 The Forgotten Warband & The Dreadful Horde, for Black Hack
The Forgotten Warband & The Dreadful Horde, for Black Hack

8 new classes for the Black Hack 2nd Edition
The characters playbooks offer very concise and focused ways to explore and enjoy the traditional classes. But what if you wanted more? What if you wished to explore the world and its dangers and dungeons with a different set of characters? Unique and powerful on their own way?

Bring destruction and avoid the perils of the Black Hack.
Play as a Crusader, a mighty warrior that balances his martial prowess and his faith.
Be an Eldritch, a cursed wizard bound to an abyssal monster.
Conquer the wilderness as an Outlander, a trained explorer: lethal, brutal and precise
Unleash the Brawler within, a powerful fighter that uses strikes and grappling to overcome his foes.
Play as a the sneaky and treacherous Goblin Raider, poking everything with you trusty spear
Be an Orc Warmaster, a feared and unstoppable warrior on the battlefield.
Call forth the unruly magic as an Gnoll Shaman, a carnivorous and ritualistic magic beast
Become one with the darkness as the Dark Elf Prowler, abandoned by the gods and magic.
It's time to take your group to the next level!
Purchase
In order to download this classes you must purchase it at or above the minimum price of $2 USD. You will get access to the following files:
Black Hack 2e - Classes - The Forgotten Warband and The Dreadful Horde.pdf
3 MB